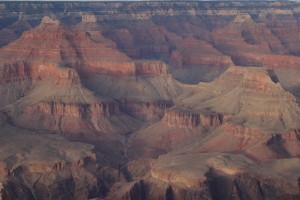 The Native American culture is known for its artistic and beautiful handcrafted jewelry. Many Native American artists, including Hopi silversmiths, use a stamped or carved signature picture or symbol known as a hallmark. Hopi jewelry hallmarks show which artist made that particular piece of jewelry.
Hopi jewelry hallmarks are usually found on the beautiful silver that the Hopi people are famous for crafting. Each piece will show the Hopi jewelry hallmarks identifying its creator.
History of Hopi Jewelry Hallmarks
Hopi jewelry hallmarks are typically symbols of a particular group of people or sometimes an animal. The Hopi people are often part of a clan that will have its own symbol. This is sometimes used in Hopi jewelry hallmarks.
The Hopi people are very spiritual and close to nature, and the Hopi jewelry hallmarks often represent that spirituality. Sometimes Hopi jewelry hallmarks are simply the artist's initials, often carved in a unique way that resembles a heart, a crescent or an animal.
There are several books available to help identify Hopi jewelry hallmarks. Some very popular artists' Hopi jewelry hallmarks are easily identified and some are much more difficult and rare.
Discovering Hopi Jewelry Hallmarks
The Hopi are particularly known for crafting earrings, bracelets, necklaces and other jewelry out of silver. They use a particular technique called overlay. This is when one piece of sterling silver is soldered on top of another. The top piece will have designs or symbols carved into it. The bottom piece is often oxidized to create a darker color. The Hopi jewelry hallmarks will then be stamped or carved onto the back of the piece.
It is not always easy to validate the authenticity of Hopi jewelry hallmarks. There are many people who will create fake Hopi jewelry and sell it as real or will use a recreation of a well-known artist's hallmark. Buyers can ask for a certificate of authentication and can examine the jewelry for quality and to see that it is true silver rather than silver coated.
Some buyers collect jewelry made by a particular artist. In this case the Hopi jewelry hallmarks must be present, but the Hopi jewelry hallmarks are not the only way to tell that the piece is truly made by the particular artist. Collectors must study the artist's individual jewelry crafting style and techniques in order to tell if the Hopi jewelry hallmarks are real or fabricated. The most popular artists' hallmarks are the most often copied.
Hopi jewelry hallmarks show who made a piece of jewelry, and they also give clues about who the artist is or was.